Back to School Health Fair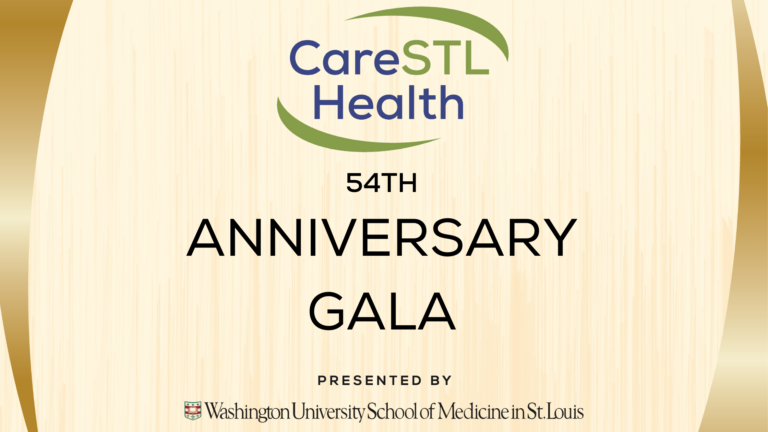 Attendee Information:
54th Anniversary Gala
Thursday, November 16th
Check-in: Opens at 5:45 pm
Program: 6:45 pm-8:30 pm
After Party concludes at 9:00 pm
Attire: Semi-Formal
We are excited to welcome our sponsors, guests, and awardees to the night's celebration.
This year's event will host a Dinner, a Silent Auction, Candles for purchase, a Program, Awards presentation, and Live Music and Dancing with Cheryl Brown and Friends! We will have customized candles available to purchase and fantastic silent auction items!
If you have any questions or need additional information on levels of support, need to submit your guest names or update your dietary restrictions, please contact Sherry Nelson, Development Director at sherry.nelson@carestlhealth.org
Parking
Please park in Parking Lot C , which is located to the southwest of Gate 2. The approximate address is 611 S. 8th Street.
Both the Parking Lot and Gate 2 are located on the southwest corner of the stadium, near Paddy O's (restaurant/bar). The approximate address is 430 S. 7th Street (for the Gate). Please look for the awning pictured below.
If you or your guest(s) need mobility accommodations, please contact Sherry Nelson ASAP: Sherry.Nelson@carestlhealth.org or by phone at 314.580.8277.
Thank you once again, and we look forward to seeing you on November 16! If you are the purchaser of a table, please make sure this information is communicated to all of your guests.